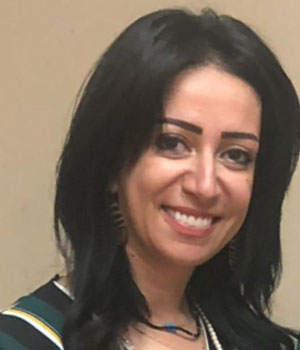 About Prof. Nadia M. Hamdy
Nadia M. Hamdy M. El Hefny, PhD , Prof. of Biochemistry, Head of Biochemistry Dept. Faculty of Pharmacy, Ain Shams University.
Dr. Hamdy is a member of the editorial board for "European Review for Medical and
Pharmacological Sciences", "BioMed Research International", PLOS ONE journals.
Dr. Hamdy is a reviewer in more than 40 international journals.